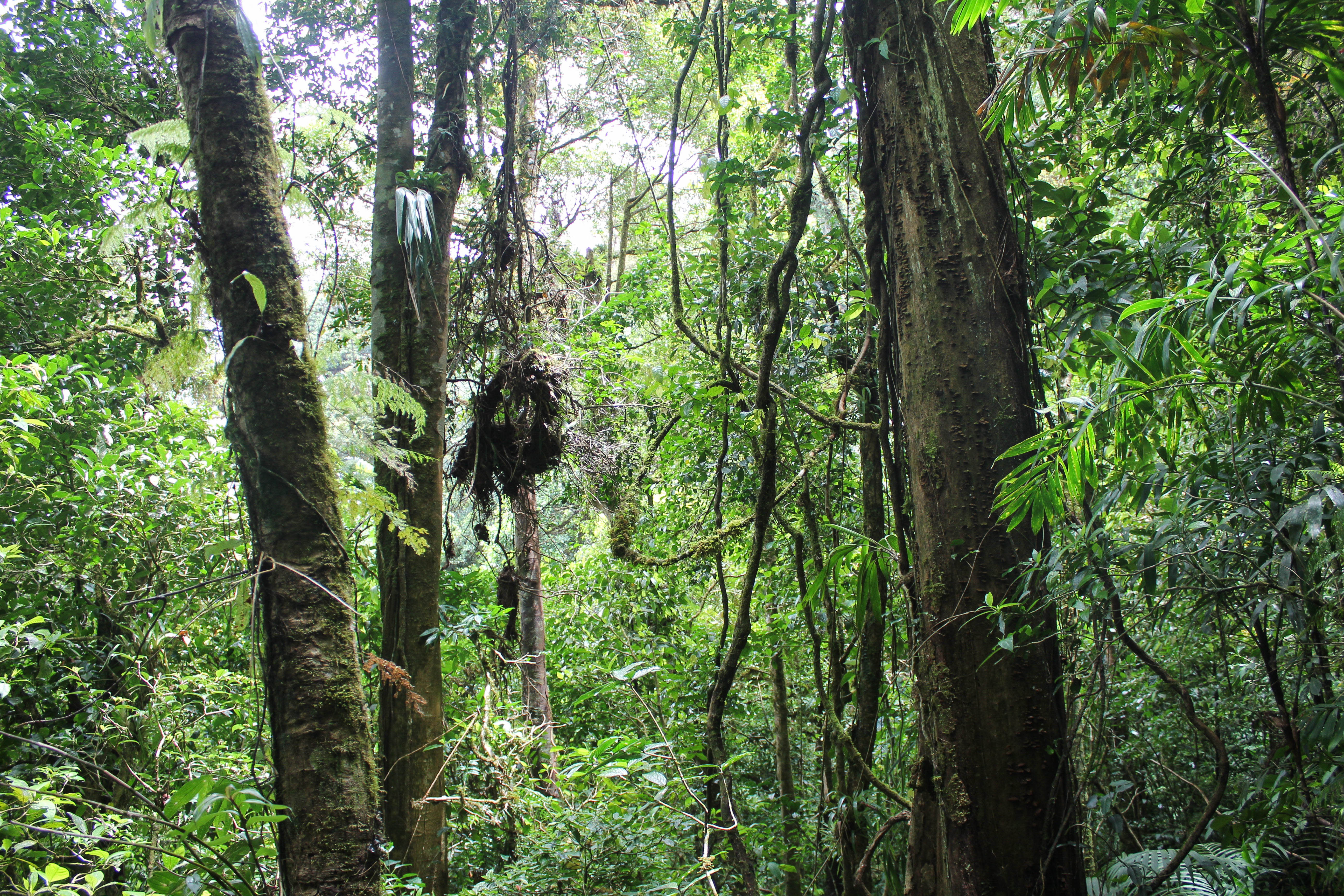 «Pura Vida».
Two words I often heard during my trip to Costa Rica. A sentence full of promises and wisdom, through which Costa Ricans often say bye. Pure life, in English.
And take their words for granted. On a daily basis, inhabitants from this small country squeezed between Nicaragua and Panama on one hand, and the Atlantic Ocean and the Pacific on the other, work towards sustainable development and having a clearer way of life.

The collective effort is such that it puts Nations that are struggling along, trying to meet their environmental commitments, in an awkward position. In the land of Ticos, the Constitution includes "the individual right to live in a healthy and clean environment", meaning one shouldn't be trifling with Mother Nature. Environmental crimes (massive pollution, commerce of exotic wood, animal tortures…) try to be severely judged and sentenced in a special court. Not bad for a country that made such a spectacular recovery. In the 80's, acres of tropical forest were being destructed, due to intensive plantations of bananas and coffee. Today, also deforestation remains an issue, nearly 30% of the Costa Rican territory is protected. I've learned that politics of protection were also willing to financially compensate land owners who would preserve the tropical forest on their land.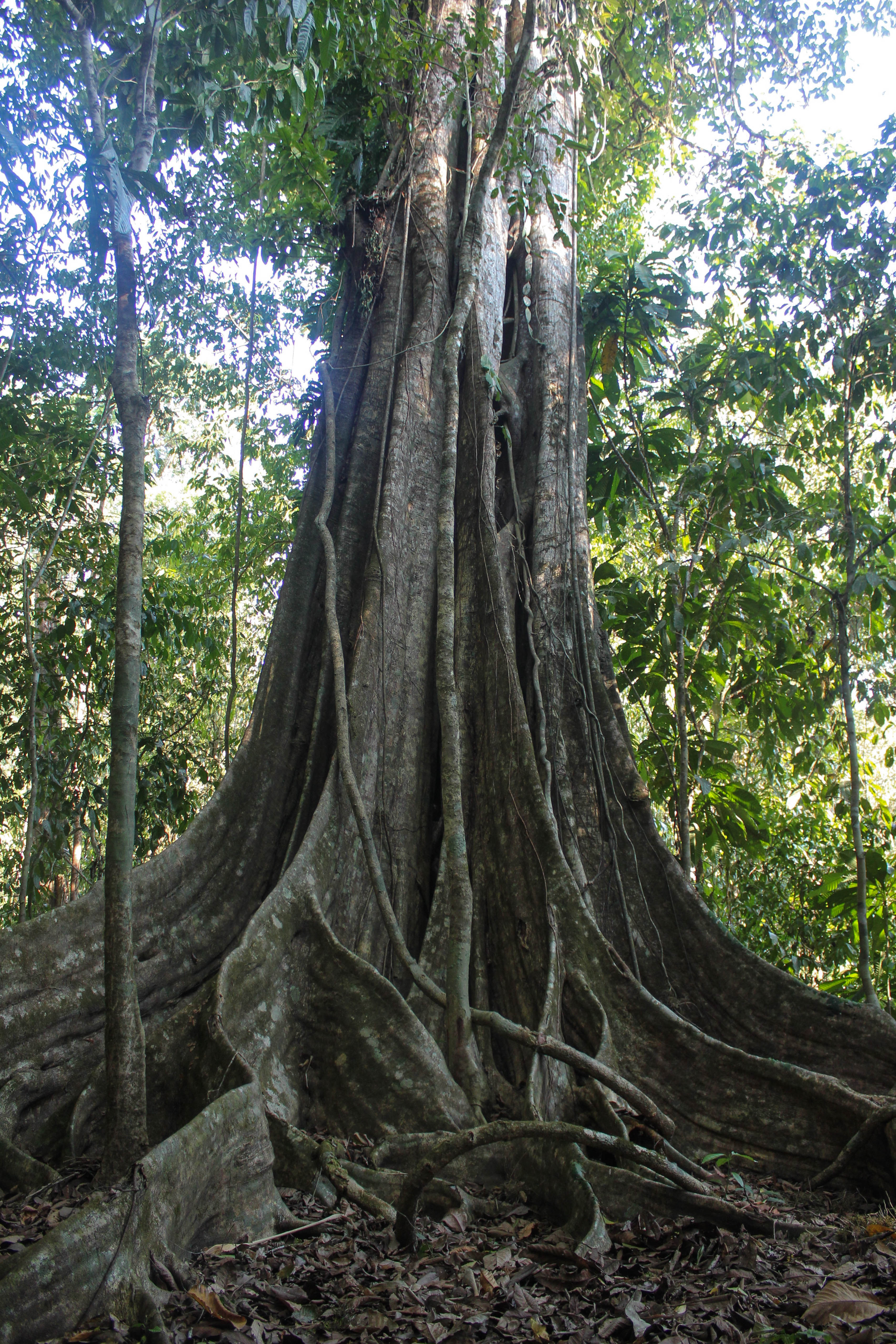 Thus, before setting foot in this green paradise, I already knew why Ticos were so keen to protect this natural heritage.
Because when your country is home to 6% of global diversity, your aim is to cherish this treasure and keep it alive as long as possible. This is why Costa Rica, which can gloat energy independence, choose to mainly rely on clean energies only (hydropower, wind, biomass…). Nature is clearly the country's international showcase.
And it's exactly why I've decided to go there. I wanted to hike throughout old-growth forests, where prevail a luxuriant fauna and flora. 12,000 species of plants, 915 of birds, 200 of amphibians, 140 of mammals, and, among other species, 230 of reptiles, including 141 different snakes.
Before my stay, this last point was all about freaking me out. But being in the jungle made me stop growing so anxious and concerned about being confronted to a snake in the jungle. I've learned to see things as a whole. To appreciate the beauty of each specie, the beauty of such rare places on earth, and by extension of seeing such creatures in the wild (of course having a more holistic approach towards nature didn't prevent me from being careful to where I was putting my feet and hands on; it didn't prevent me as well from falling hard during a hike #storyofmylife). I realized that nature can be protective, lush and perfect for those who care and show respect.
Hence, welcome, welcome to Costa Rica.
I was staying on the Osa Peninsula more precisely. Located southwest.
By the way, how can I introduce Osa after that?
If Costa Rica is a beautiful country, Osa is its hyperbole. It's a paradise. A priceless open-air Noe's Arch.
It's the wildest and more isolated part of the country.
From the tiny plane that carries us from San Jose, the capital, to Puerto Jimenez, Osa's main city, I was blown away (between some rocky turbulences) by the spectacle laying under my eyes: a dense and humid mangrove streaked by snaking waterways. The Golfo Dulce, magnificent and quiet, awaken here and there by dolphins' vivid breakaways at sea surface. And at the end : Puerto Jimenez. Rustic but oh so charming. A sanctuary free from mass tourism.
So, what can you do in paradise?
Corcovado National Park (one of the 27 that owns Costa Rica) seems to be the perfect and most logical choice. You will need to stay there at least one or two days. The trail is quite intensive. If you don't have that amount of time to spare, consider going to private "fincas" like Osa Conservation or La Tarde. That's what I did. It was in La Tarde that my friends and I came upon a wild baby ocelot. Priceless moment. It came to us, allowed us to come closer and pet him, all this without being trained to it. Because it wanted to. Unbelievable.
Wild animals will benefit the creation of ecological corridors between these different places. It will allow them to move around the jungle to hunt, to reproduce (avoiding inbreeding cases), and by extension, to regain their natural habitat threatened for the long haul by human activities (palm trees exploitations for oil trade purposes, teak, pochote and melina intensive logging…)
In Puerto Jimenez many tour operator able to take you to these places exist. I couldn't recommend you highly enough to book your tours with Surcos Tour. The agency is run by Nito, a nature-lover and experienced bird watcher like you'll meet a few in your lifetime. He surrounded himself with guide friends as much passionate as him. With people like them, the jungle, this impressive habitat at first glance, appears over the hike less enigmatic and terrifying. And at the end of the day, as I was already telling you, you feel honoured. Honoured to have been able to witness the wild life: coatis, saimiris, snakes, scarlet macaws, crocodiles, but also squirrels, blue morpho butterflies, toucans and leafcutter ants.
And most unlikely to be seen (and I haven't): jaguars, whose populations have declined sharply over the years. Besides, if you are fascinated by this big cat, I invite you to discover and support the work this photographer: Tico Haroutiounian. His project consists in photographing in their natural habitat, the last jaguars of the peninsula, with a rare and unique aesthetic approach.
A boat ride on the Golfo Dulce.
Do it with Pucho, guide and fisherman from Puerto Jimenez, and no one else!
Because he's the kindest and the most erudite person at sea. He knows how to read those signs nature sends us (group of frigates, changes in the weather) in order to spot some of the sea animals that inhabit the Gulf. He does it with a sense of respect for the living creatures. Thus I was able to observe sea snakes, common dolphins, and a huge group of small dolphins (it is rumoured that they are more than 500). Sometimes, you will see a lot of creatures, sometimes you won't. That's the wild. It can be frustrating yes, but what's more, are those companies that assure you that you will definitely see something. They often use unethical techniques to attract animals: feeding, deliberate noise…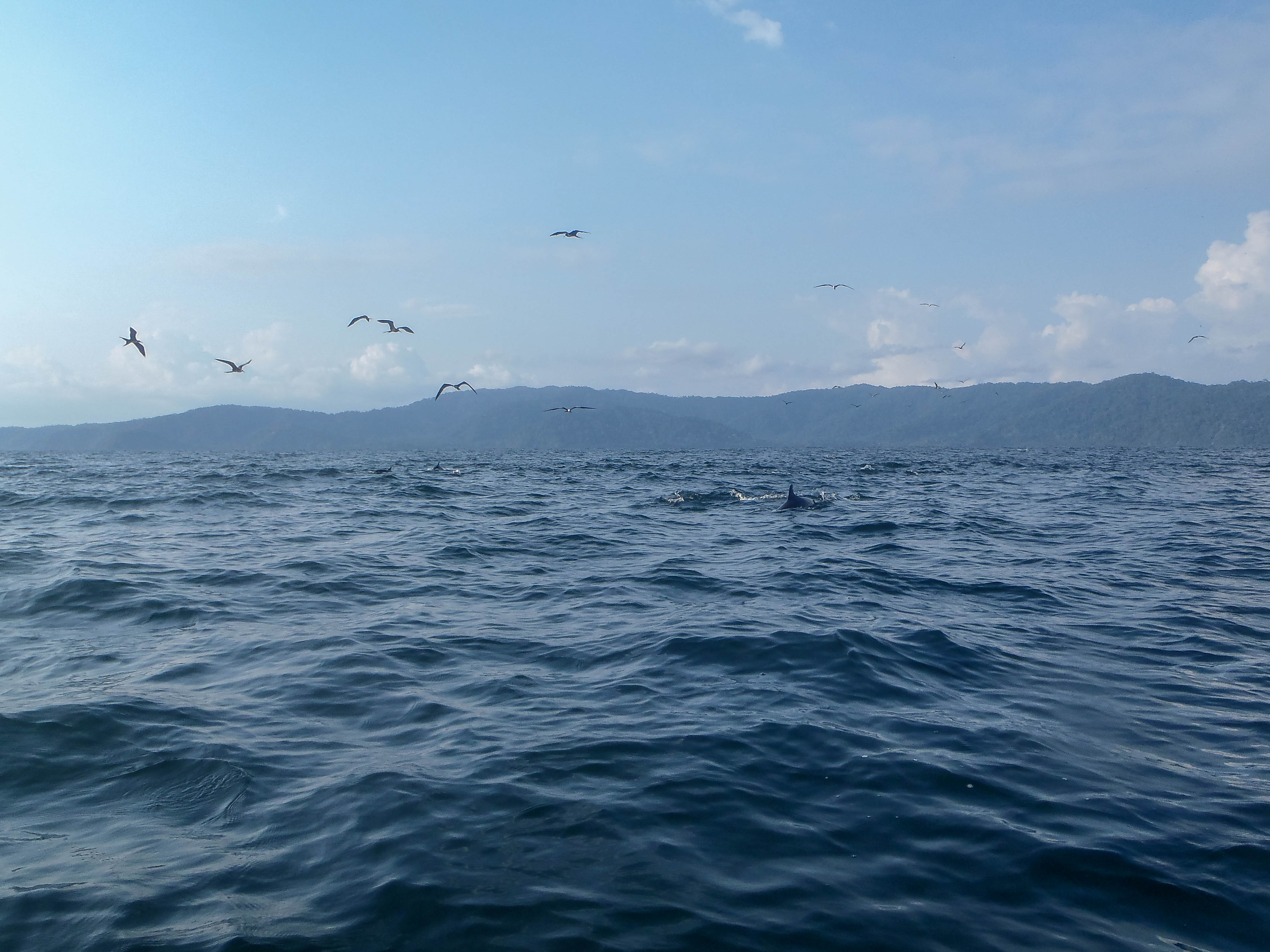 A kayak tour in the mangrove near Puerto Jimenez.

A visit to the Lapa Rios Ecolodge.


There, the view is simply magnificent. Picture this: you are on the top of a steep hill. In front of you, the sea. Vast, glittering, undulating. In-between, almost right at your feet, there goes the jungle. Dense and vibrant. Nature sings. Red macaw couples sweep across the azure sky. Overlooking this live painting, sited, you are sipping on some tasty fruit cocktail. The decor of the lodge, made of wood, is refined, genuine and ethical.




Go there for a drink or dinner, but especially to taste the macadamia nut chocolate brownie.

A visit of another region of Costa Rica
That way you can discover another ecosystem, as well as another approach of tourism.
I chose to head to Monteverde.
To be continued…
Pura Vida!