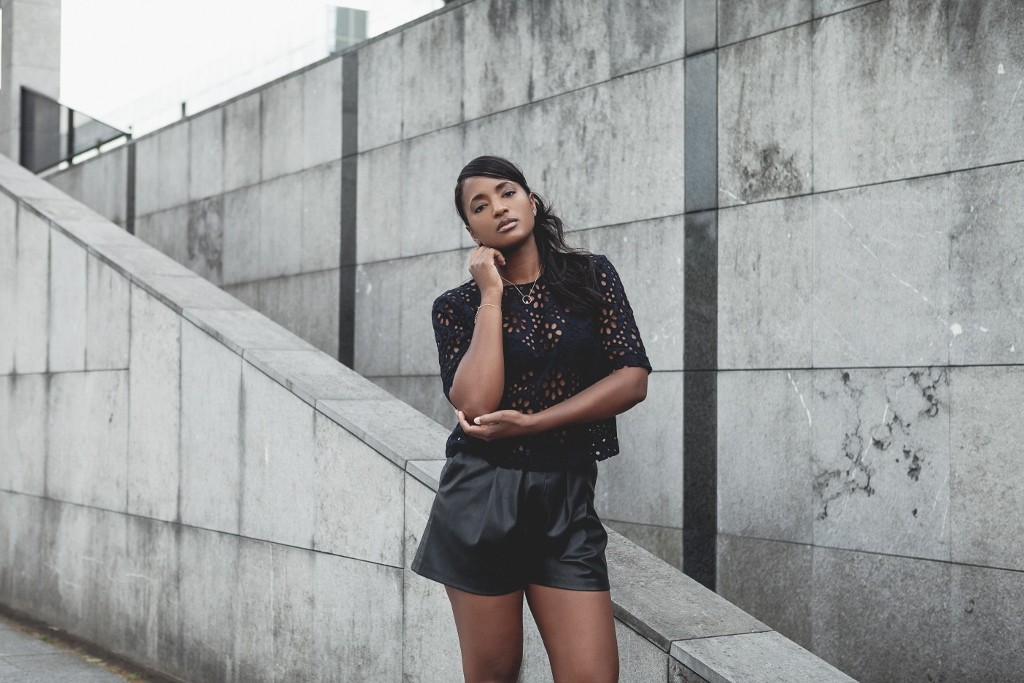 One month after my site went under maintenance: I'm back!
I am thrilled to finally be able to present you guys the new blog design!
Sleeker than the previous one, with wider pictures.
This break, productive in the end, seemed like forever
Yes even with all the drama that came in order to make everything look great.
In the beginning I was slowed down by a theme that caused many issues. And cherry on top, the web desiner who made it was as useful as a freezer in Alaska: she couldn't prove to answer to none of my emails once the transaction has been processed.

With this break, I took the opportunity to rearrange my posts and read them again.
Some made me laugh. Others brought a feeling of awareness. They marked my debut in the world of blogging. The photos and the looks were thought ahead but the general feeling was hesitant. Photos and looks were brought up in advance, but the overall rendering was hesitant.
At that time I wasn't really thinking of myself as a fashion blogger.
I was keener to give tips on the best places to go whether in Paris or while travelling.
So, at first, when I tried to put myself into the world of fashion blogging I browsed the web to look at who were the digital darlings of that time in France. Outfit posts was THE thing going on. This approach made me lose myself a little. Some of my looks were too strongly inspired by them. Not that I didn't like what I was wearing, more of what I was wearing lacked personality.
For me it was not easy to arrive with two strong feet saying "yo it's me, this is my style" when everything was so different. I love the 80s-90s fashion and minimal trends.
Because let's face it, in life in general, we are asked to be original, but when the difference is there, it's often blamed.
But since then, in honor of the badass that lies in me, I said WTF to this!
Outfit posts is not the only thing I love doing. I enjoy discovering fashion history, going to exhibitions on fashion (the last one was McQueen in London: a delight), drooling on fashion editorials or analyzing fashion shows. I wanna do it all.
This is what I like and what I will continue to do.
I love creating beautiful, meeting talented photographers, meeting with my readers, and discovering new fashion designers. Australian designers are my fav right now!
I like being creative and this is the new axis I want to give to Les Carnets d'Aurélia (LCDA).
Yup, it was a long hiya.
Top: Zara (similar here or here)
Leather short: Asos (similar here )
Shoes: Asos (Similar here or here)
photos: Yasmine Bennis