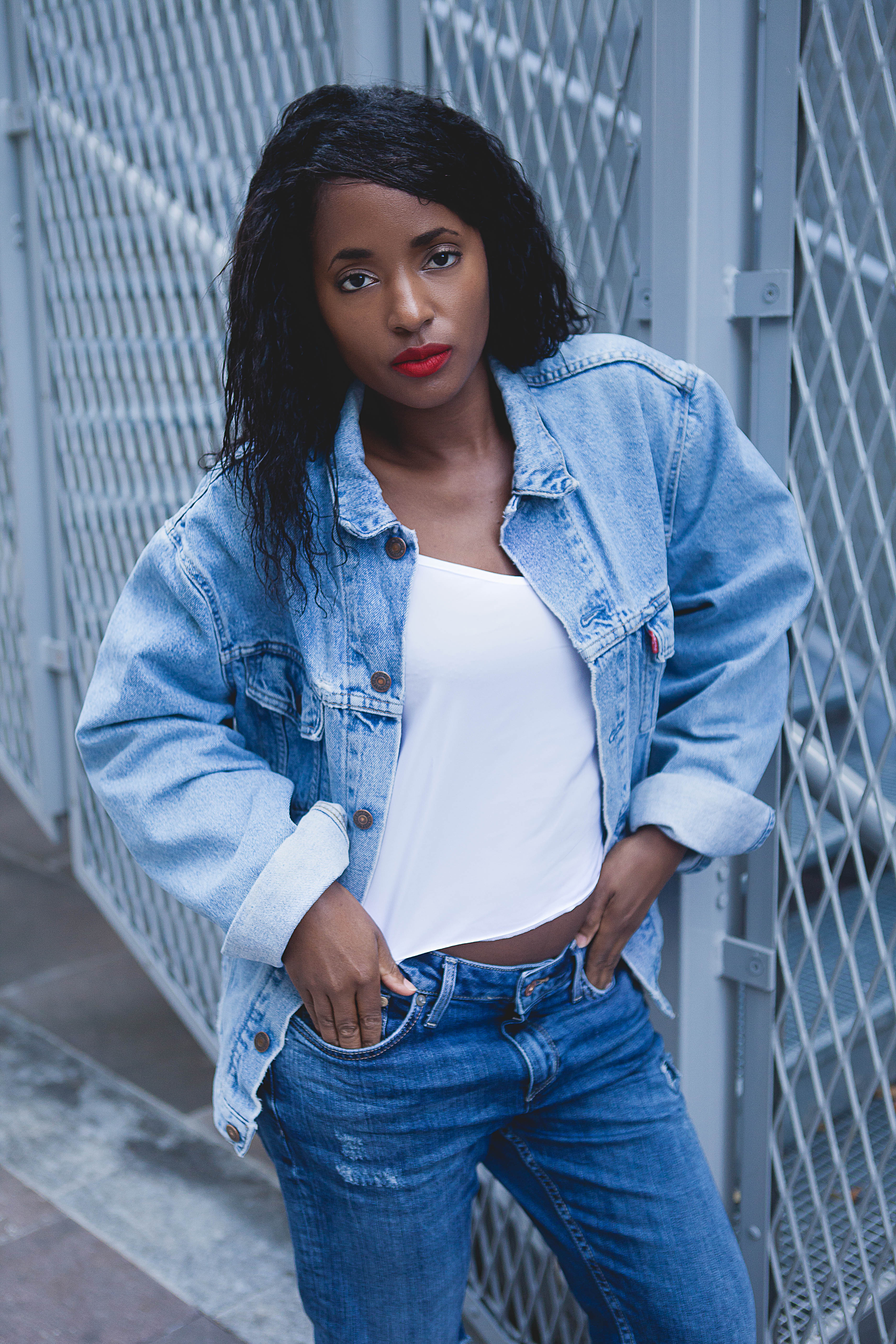 2015, the 70s are back.
This includes, a profusion of items in suede and fringe, an excess of brown-coloured apparel and plethora of flare pants.
Along with flower printed maxi dresses, glitter lurex jumpsuits, blouses with chiffon necks, very high and very thick platform shoes, and patchwork skirts.
In short, everything you need to wear in order to get that Farrah Fawcett's look in the year 2015.
Nice, but I think I'll pass.

My appeal for the 70s fashion trends is strictly limited to suede jackets, fringe vests, high collar fitted lace tops and anything in denim. Thank you both Mr Levi and Mr Lee.
The masculine style made attractive by Yves-Saint-Laurent through suits for women, as portrayed through Helmut Newton photographs, is my other fashion rallying point with that era.
To be honest, I like how people used to protest against what was established. This is the time when wearing pants became generalized for women and when the afro hair style became so wide-spread.
Other than that, everything else sounds torture to myself. I don't feel comfortable with most of the flower child inspired apparel. It is too colourful, too gaudy and too much crochet-worked for me.
I don't like either those silhouettes that make you look like a remastered version of Don Mitchell in Iron Man. So 1973, so outdated Even when they are given a new lease of life by Chloé.
No, I'm not a big fan of the 70s.
I'm fond of the 90s. Yet that era is kind of particular and not everything is easy to wear, I have to admit. But over time, this decade is the one that best reinvent itself fashion season after fashion season, and best stays up-to-date. Of course the 90s owe very much to the 70s, like for instance the massive introduction of denim in men's and women's daily wear.
But to me, nothing can beat this falsely neglected spirit, that irreverence that was part of the decade of my childhood.
1990s in fashion is so many different things I adore. Grunge clothing and spirit, precise and minimalist cuts, piercings of all kinds, neon colors, neutral tones, reinterpretation of sportswear in numerous ready-to-wear collections, hip-hop influence and the use of some of the finest materials: leather, cotton, wool.
One can have me at oversized bomber, cropped tops, hoop earrings, brogues (since reinterpreted by Prada), high-waisted faded jeans, Doc Martens shoes, bobs and cami dresses.
I'll never barter my denim clothes or wear pants that are wide from the knees only, or walk in massive pumps when it is in flats that I like to be. I'll never concede that black, white, kaki and blue jean are not happy hues and colors!
As a kid of the 90s, I love when my jeans are ripped, when knits are oversized and chunky, when my white shirts are shirts and not blouses and when my cardigans are very much inspired by former USSR gymnasts' leotards.
I definitely like that.
And just because Janis Joplin, Jimi Hendrix, the Bee Gees or even James Brown will NEVER make me nod as much as Shook Ones from Mobb Deep, Hit 'em up from Tupac or Affirmative Action from Nas, because hip-hop was at its best back then, the 90s will forever remain one the finest decades of all time.
You're from the 70's, but I'm a 90s bitch!
The look:
Denim jacket: Levi's (Vintage) (same here)
Top: Asos (same here)
Jean: H&M (same here)
Shoes: Texto (same here)
Lipstick: Sephora (shade 01)
Photos: Yasmine Bennis